In this article, I have shortlisted more than twenty small home-based business ideas that are great for teenage girls and guys to start at home part-time or over Summer vacation.
Most of these businesses can be started with little to no startup capital, which is great for young entrepreneurs who might have a tight budget.
Serious business ideas only. You won't find ideas like taking surveys or driving for Uber here; those flexible jobs have their place in a home-based lifestyle, but no, they are not real businesses.
A real business should be organic and allows growth and expansion.
One more thing before we get started, this post may contain affiliate links.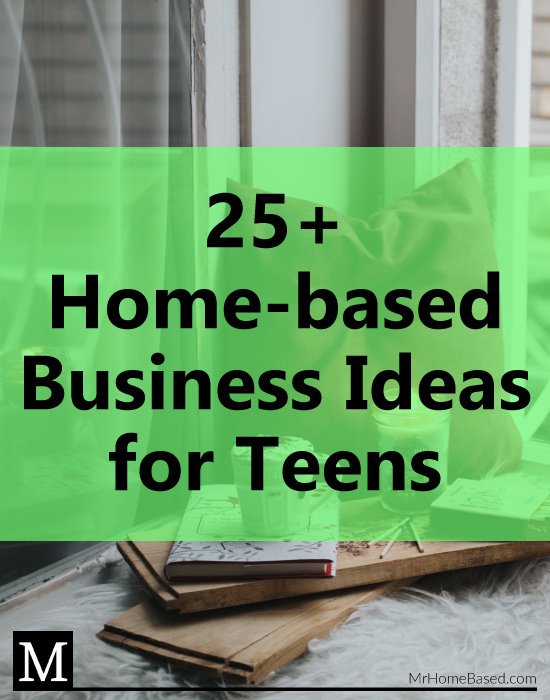 Teenager-Friendly Home Business Ideas
General Businesses for A Budget-Constrained Teen to Start
Tutoring
Help kids from lower grades with their studies.
You will probably have an easier time finding clients if you have above-average grades.
Not that you won't be able to find someone to tutor if you have bad grades, but the effort required will be exponentially more. So you might as well look at our businesses that are more tailored to your other talents.
What can you teach? Some commons ones are math and science subjects, but don't limit yourself.
There are two types of tutoring: group tutoring (one to many) and private tutoring (one to one).
Depending on the size of the group, group tutoring can be more profitable than private tutoring.
Just for example, let us compare private tutoring at $20/hr and group tutoring at $6/hr per person (not real data!).
For a group of 3, 3* $6 = $18  (less profitable than private tutoring).
For a group of 4, 4* $6 = $24 (more profitable)
For a group of 5, 5* $6 = $30 (so on and so forth)
If you're not sure how much to charge, here's a useful guide that may help shed some light on this topic.
In addition to bringing in good money, tutoring is a great way to build an impressive resume.
Teaching is also a great way to solidify your own knowledge by re-examining what you think you already know.
Babysitting.
Keep babies and kids company when their parents are out.
For older teens only. Younger teens usually appear on the receiving end of this service.
Often you don't even have to play with the kids, the only requirement is your presence.
So you get to spend that time studying, reading, or working on your other businesses.
You don't need any capital to start this business.
Having a good reputation and a good network help you to land client more easily.
Otherwise, you may have to resort to finding clients online through social media.
Although teen boys can be as gentle and as good at taking care of kids, teen girls have a clear advantage in finding clients in the babysitting business.
Pet sitting/dog walking.
If you are good with pets, consider running a pet sitting business.
Help pet owners take care of their pets when they are unable to do so themselves.
For example, dogs require a good amount of exercise daily, but many dog owners are too busy to bring their dogs out for a walk.
You can offer to help busy dog owners walk their dogs in exchange for a fee.
Same goes for cats and other pets. Some pets get lonely when they are left alone for too long.
You can make a nice profit by simply keeping them company.
Check out Rover.com for potential clients that require dog-walking service.
Business Ideas Suitable for Teenagers Who Like to Write
With every keystroke, turn words into gold (maybe bitcoin?).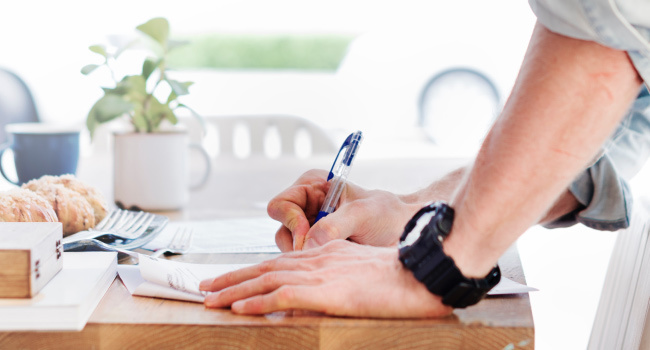 Freelance Writer
There's a huge demand for article writers, copywriters, and book writers online.
Copywriters write text for ads and sales kit that are responsible for converting readers into customers. Typically, the number of words is less important. What matters is the catchiness and persuasiveness of your writing.
Article writers produce content for blogs and other websites. Most of the time, your client will provide the topic and minimum word count requirement.
You'll have to do some research online then produce the article based on the requirements specified by your client. Often, the research required can be done with a few Google searches.
As for book writers, you'll most like be ghostwriting for other people. 
You stay behind the scene, your name will not show in the books, and you'll probably need to sign an NDA, formal or not.
There are many ways to find opportunities for your writing business online. Some good starting points are Fiverr, Upwork, and Freelancer.
If you're a native English speaker, make sure you say so explicitly in the service listing that you post. That justifies for a higher rate.
By the way, I could use some contributors for this blog. So feel free to reach out to me, teens with entrepreneurial spirits.
Author
How is this business different from the business directly listed above?
Well, in this case, you're writing for yourself instead of for other people.
Writing and publishing your precious work under your own name (or pen name) is immensely satisfying.
There are various ways to generate income as an author. You can contribute to websites, newspapers, and magazines.
However, the real money comes from publishing your own book.
Unless you have a compelling story to tell, an established publisher will most probably not even look at your draft.
Lucky for you, we live in the digital era. So aim to independently publish your book instead.
When it comes to independent publishing, the Kindle Direct Publishing(KDP) program is the gold standard.
KDP allows you to self-publish your books in digital and physical forms — ebook and paperback. You get to set your own price and can make up to 70% in royalty on each book sale.
The program allows you to get instant access to more than 10 international markets which include the US, Canada, UK, Germany, and more.
Making money from selling books is not easy. It may take months of hard work and dedication before your first sale.
Start by deciding on a genre that resonates the most with your interest, then try to establish yourself in that genre.
Switching genre is not the most efficient way to market yourself and it affects the synergy among books (i.e. less money for you).
Imagine it this way: you are a sci-fi author. Your first-time reader John has just finished reading one of your sci-fi books and he absolutely loves your style. He wants to buy other books from you and chances are, having just finished a sci-fi book, he's not interested in your romance story.
Having said that, you may not want to constrain your creativity this early in your writing career.
Online Home-Based Biz for the Young Digital Natives
These are some businesses that you can run without having to leave your room.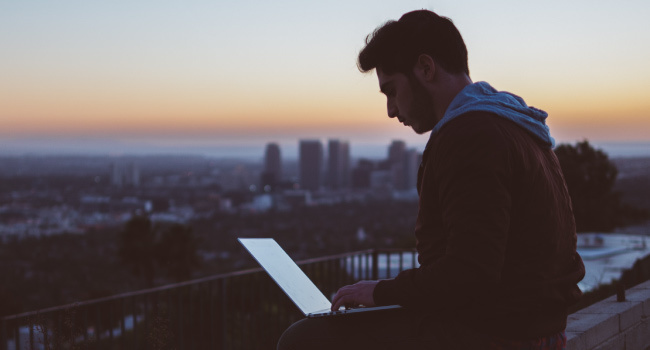 Youtuber
Running your own video channel on Youtube can be very profitable.
Unless your daily life is super exciting, you'll want a theme for your channel that is other than your daily life.
Some ideas for your channel are makeup, gaming, studying tips, online tutoring, and crafts. These ideas generally don't require you to leave your room much, except for perhaps buying materials and such.
Unfortunately, this business is pretty risky, as it may not take off at all.
Also, the startup capital can be slightly higher. You will need a good computer for editing your videos (video editing takes lots of memory and processing power), a good camera, and if your the audio recording on your camera is lackluster — a good microphone.
Another thing to be aware of, you need to become a Youtube Partner to begin making money from your channel. If you're younger than 18 years old, you will need your parents or guardians to file the application for you.
Remote English teaching
For teenagers who are native English speakers and have a solid command of the language, consider teaching English online.
If you're a younger teen, you may be discriminated because of your age even if your English is perfect. Older teens will fare better in this, in terms of marketing.
Some of the things you can teach are useful daily phrases, grammar, and perhaps most importantly, pronunciation.
Virtual assistant
Become a virtual assistant. 100% online work. Communicate through email, Skype, and rarely — the phone.
Your responsibilities vary depending on your client. You could be helping an online store owner with processing orders, some data entry work, and replying customer email.
You could be helping a blogger to write articles, share ideas on social media, or perform some research for her new article.
If you live in the US and is a native speaker, you have the added advantage of marketing yourself as such. Be sure to let people know your timezone too. All these factors help to improve your rate.
For more information, check out this short introduction for getting virtual assistant work as a teenager.
Blogger
Blogging is mentally stimulating, fun, and lucrative at the same time. Something I can personally attest to. Besides this blog, I run a number of blogs with small successes which allowed me to quit my day job.
If you're looking to run a blog that can generate income for you, you'll most likely want to avoid turning it into your personal blog or a blog on philosophy. While probably fun for you to write about, these themes are pretty much impossible to monetize.
To run a profitable blog, you will need to run it like a business. Start by researching (or just brainstorming) what kind of topics would interesting enough to attract readers. Once you have a list, narrow it down by eliminating topics that don't remotely interest you. Some blog ideas for teenager blogs are gaming, makeup, cooking, crafts, study tips, dating tips, and etc.
What's great about this business is the flexibility and mobility it provides. You can pretty much work anywhere and anytime as a blogger — you are in control.
It can be difficult to generate profit as first, but once the money starts rolling in, the income becomes somewhat semi-passive. Semi-passive as in if you stop working on your blog for maybe a few months or so, the blog will still generate income.
The required capital is extremely low. Blogging requires you to invest time and effort more than money.
See beginner guide on Blogging Basics 101 for more.
Cleaning and Landscaping Business Ideas for Teens
Roll up your sleeves, and get ready to sweat. These businesses involve physical labor but will pay off big time if run properly.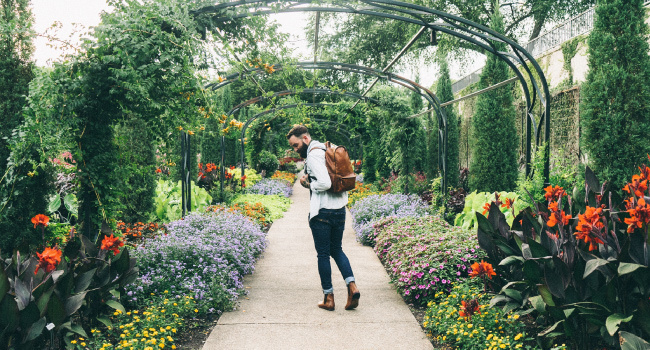 Cleaner
Help clean homes and offices.
A successful cleaning business can generate huge profits.
Because a teenager is most likely running this business on her own without hiring helpers, this business will be relatively labor intensive on the teenager's part. It helps if you have a good stamina.
Given the low barrier to entry and potential profits, there's really no reason why this business idea shouldn't be on your radar.
Tips on finding customers: you may have better luck finding a small office or a house in the neighborhood to clean.
Bigger offices require more manpower to clean and usually has an established relationship with other cleaning companies. Not that you can't expand and get that contract eventually, but they probably won't be your starting point.
Window cleaner
More specialized than a general cleaner. Offer to clean windows instead.
One advantage of this over the general cleaning business is there is less equipment to buy (which translates to less startup capital).
Also, with specialization, you get to be more efficient at what you do faster.
This job may require you to climb the ladder, but that largely depends on what kind of customers you're getting.
Lawn care
Help mow the lawn. Your opportunity comes when the lawns across your neighborhood start to grow out of control.
If you want to run a serious business, you will need to invest in a good lawnmower or borrow one from mom and dad.
Another option is to provide labor only, but that reduces the number of your prospective customers since not everybody has a lawnmower.
Plus, your efficiency at doing your job now also depends on a lawnmower that may or may not break down every 10 minutes.
Depending on your climate zone, you may not be able to run this business all year long.
Landscaping
Provide unique design for someone's yard then help them to build it.
This business could be more challenging than the lawn care business, but the potential profits are much greater.
Garden caretaker
A close relative of the previous two ideas. Perhaps you can even combine all three into one business.
As a garden caretaker, you help maintain someone's garden.
Keep fruits, vegetables, flowers, and other plants well watered and fertilized.
You may have to also harvest fruits and vegetables that have ripened, depending on your customer's requirement.
Who is your customer? Your customer is someone who loves his garden but
could not tend to it for one reason or another.
Perhaps he'll be out of town, got a new job, etc.
Car wash
Help busy people wash their car.
All you need are water hose, car soap, sponges, and a bunch of towels (used to dry car s after wash).
If you're serious about this business, consider getting a pressure washer.
The pressure washer's high-pressure water spray helps to remove stains on a car effortlessly. This way you can wash car faster and cleaner.
Want to make even more money? Upsell other services such as interior cleaning (you'll need to invest in a good vacuum cleaner), waxing, and polishing.
While your customers wait for their cars to be washed, sell them some coffee and donuts.
Note that this business may be seasonal depending on your geographical location.
In Winter, your business may need to go into a recess due to low demand.
YourTeenBusiness has a pretty helpful guide to starting a car wash business as a teenager. They don't seem to be recommending this business idea to teenagers, be sure to check out their arguments before deciding.
Snow shoveling
Snowy days only.
Make contract ahead of a snowy season, or during — whichever works best for you.
Not a very predictable business model.
Also, it's labor intensive unless if you have the right machinery.
I personally don't recommend this business idea to teenagers, but I'm listing it here anyway for discussion.
Make Money from Art, Craft, and Music
For artistically-inclined teenagers. Make a profit by putting your skills to use.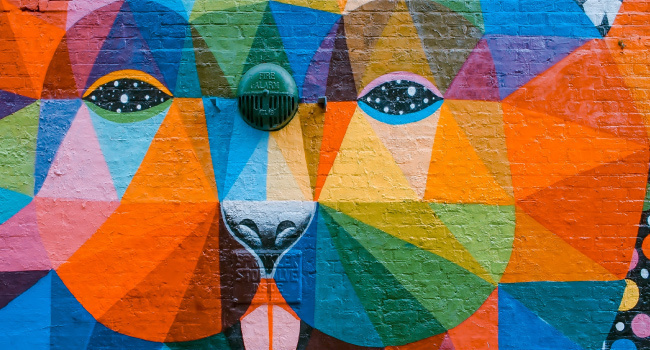 Candle making
Selling aesthetically pleasing and aromatic candles.
It's easy to get started in candle making, so don't worry if you don't have the knowledge prior to this. It's basically melting wax and adding coloring & scents. Here's a helpful how-to guide to get you started.
Put your candle in a mason jar and stick your brand's cute label on it.
Market on social media and to your friends and family. You can sell your candles on online marketplaces like Etsy, Amazon, and eBay.
To generate some hype online for free, make some truly unique candles.
They can be unique in terms of shape, sizes, or scent. Since shape and size depend on the mold/container, I recommend going for a unique scent.
Remember that you don't have to really sell this scent, you're creating something mainly for marketing purposes.
Soap making
Personally, I have tried to make soaps multiple times but failed every time.
But if you're adept at making soaps, by all means, consider turning it into a business. You shouldn't need much capital to get started, but you do need some storage space for curing your soaps if the business volume increases.
Woodworking
Are you good at woodworking?
Make money by producing custom wooden art pieces, furniture, and more.
If you're looking to improve your efficiency, get rid of custom orders and focus on establishing a product line that has a limited number of designs in it.
Expand your market by sharing your work online on websites such as Reddit.
Sell your wooden work on Etsy and Amazon Handmade.
Painting
Sell your paintings online.
Some of the common mediums that sell well online are oil, acrylic, and watercolor. But don't limit your creativity.
Paintings on paper cost less and are easier to ship, but they look less impressive. On the plus side, you get to upsell to your customers to pre-framed your paintings for additional fees.
The other common option is gallery-wrapped canvas (giclee), wrapped-canvas paintings look stunning but cost more money and effort to ship.
As for the themes of your painting, I think it helps in terms of generating profits to have a certain recurring theme.
Painting class for kids
Sometimes for one reason or another, paintings just don't sell.
Perhaps the theme or style is not mainstream enough to have a healthy buyer pool.
But there's no worry if you've got the skill. With decent painting skills, you can organize painting classes or workshops for kids.
Actually, if you're confident with your skill, you can even organize classes for adults. Many grown-ups don't know how to paint well!
Photographer
Take photographs at business opening parties, year-end parties, etc.
Other prospects (but might be difficult to get!) are weddings, birthdays, baby showers, and graduation. If you're paying close attention, you may have noticed that I am repeating these events throughout this article; I keep repeating them because that's exactly how profitable these events can be! So sorry for the repetition, but you will thank me later!
Unfortunately, the startup capital of this business is on the high side.
DSLR bodies and lenses are not exactly cheap.
There are some semi-pro cameras that can capture pretty amazing photos, but for the people hiring you, they would probably think that these semi-pro cameras are inferior. It's bad for your business.
You can also opt to sell your photographs online as stock photos through websites like 123rf and Shutterstock.
Design graphics.
Help businesses to design flyers, logo, name cards, banner, and more.
I said businesses, but your potential market is beyond that if you have the right skill and network.
Tap into your friends and family network to help provide custom graphic designs for birthdays, baby showers, retirement party, etc.
You can also sell the graphics you designed online digitally on websites like Envato. In effect, productizing your art.
It doesn't end there, you can also put your designs on merchandises like t-shirts and mug with the help of a Print-on-Demand (POD) service providers such as Cafepress, Zazzle, and Redbubble.
Sewing/Tailoring
Tailor apparels to fit your customers.
For the more skillful tailors, you can even custom-make clothes for people (or pets, that's a niche market that has less competition, probably).
If you're less confident of your skill, stick to simple tasks like sewing buttons, patching, replacing zippers, and pant length alteration.
You can offer more services as you improve later on.
Become a Teenage Food and Beverages (F&B) Entrepreneur
One of the primitive human needs. We simply can't survive without food.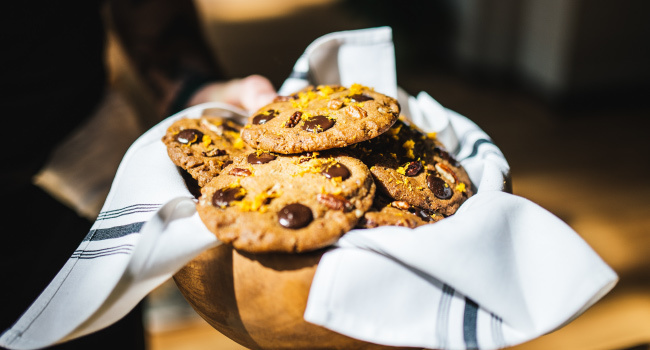 Baking
Sell baked goods like cookies and cakes.
Required equipment are the oven, mixers, and other baking utensils.
So who are your prospects?
1. Event organizers – school parties, birthday parties, wedding (if wedding cake is out of your league at the moment, consider selling your cookies as wedding favors!), baby shower, etc.
2. Local cafe – even better if they don't already sell baked goods (rare!). Even if they do, if you offer a good price and a good story about your business, chances are they will buy from you. Business owners understand and appreciate young people who have the heart and gut to start their own businesses!
3. Find your own customers through social media – make something unique then share on social media
While you're at it, why not offer baking classes also? Through which you can position yourself as the baking expert and sell baking ingredients to the class participants.
Catering
Are you a decent cook? Can you make awesome pizzas?
Make money by providing catering service to small events, friends and family, or neighbors.
Borrow mom's kitchen but make sure you clean up after yourself and pay for utilities (that's one of the costs of running your business!)
Conclusion
There are many small businesses that are perfect for a teenager to start at home.
In this article, I shared more twenty ideas that require little to no startup capital. These ideas range from becoming an author to arts & crafts.
Each and every business ideas are unique, and the requirements are vastly different.
Pick a business that works best with your existing assets such as your skills, knowledge and your plan for the future. For example, if your ambition is to become a famous sci-fi writer, you should probably try to make money through writing.
In any case, starting a business is very exciting. It's a wonderful learning experience.